Another week, another inspiring leader and champion of nature and the outdoors…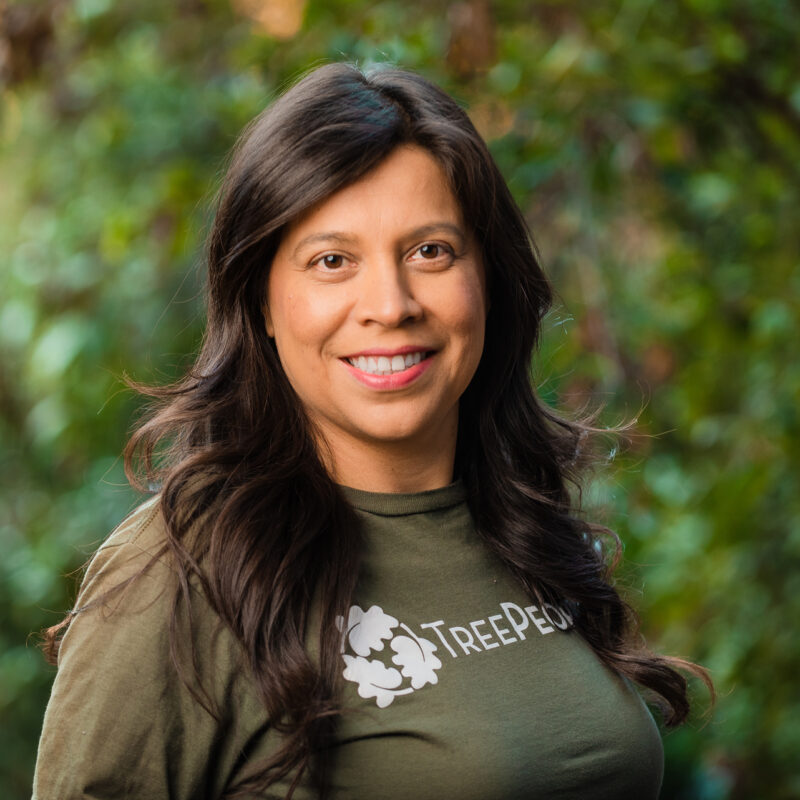 This week we honor Cindy Montañez.
Raised in the San Fernando Valley, Cindy's passion for the environment was ignited at an early age by her parents.
During by her freshman year at UCLA, she participated in a hunger strike on campus that ultimately led to the creation of the César E. Chávez Center Department of Chicana and Chicano Studies.
At the age of 25, Cindy was elected as the youngest councilmember of her hometown of San Fernando. She became mayor at 27 and at 28 years old, made history by becoming the youngest woman ever elected to the California State Legislature.
Cindy then moved on to the Los Angeles Department of Water & Power and helped lead the efforts to transition the country's largest publicly-owned utility to cleaner energy and a more sustainable local water supply.
In 2016, Cindy became the CEO of TreePeople, making her the. In the six years she's been there, she's had a tremendous impact—turning it into the largest environmental movement and the fastest growing environmental nonprofit in the region.
Cindy has been a powerful force for the environment, sustainable urban planning, and social justice in southern California and we are grateful for and inspired by her work.
Thank you, Cindy!